Thousands of vacationers flock to New York each year to experience the natural, cultural and historic resources abundant in our great state. When was the last time you visited the local museum in your community, took the drive through the Montezuma National Wildlife Refuge, hiked a trail at one of our beautiful state parks, or treated yourself to an overnight at a local bed and breakfast.
A Staycation is the perfect opportunity to reconnect with our beautiful spot in the Finger Lakes region of New York. Who knows, you might just happen upon a treasure you never knew about right in your own community.
With travel restrictions increasing as COVID-19 surges in other states, our local businesses and tourism destinations need our support. New York has been doing a pretty good job of reversing the infection spread, but it is up to all of us to make sure we are following all the health recommendations when we do go out.  Businesses will only be allowed to remain open if we follow their guidelines when we visit. So please, don't jeopardize their livelihood by not wearing masks and not social-distancing when you are out in public.
Thank you and we hope we'll see our out-of-state visitors next year, but for now New Yorkers enjoy your backyard!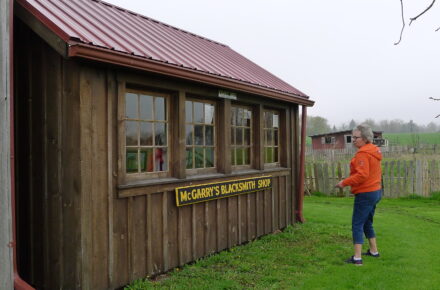 Take a step back in time at this interesting museum. Learn about early farming practices and experience what it was like to go to school in a one-room schoolhouse. For more information about the museum and their hours visit their website.
Learn more

about Rural Life Museum
Featured Partners
Top-Tier Supporters of the Cayuga Lake Scenic Byway, Inc. Enjoy the Ride!